fairyd123
Few pictures from the weekend - they're not great because of the lighting but here goes:
No re-posting please.
Poor, poor Tom!!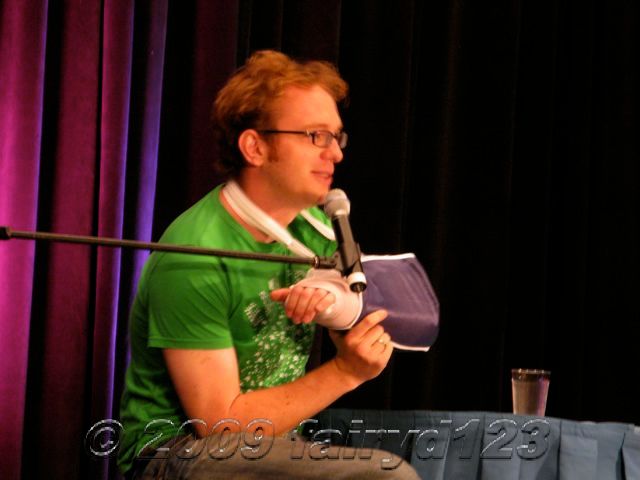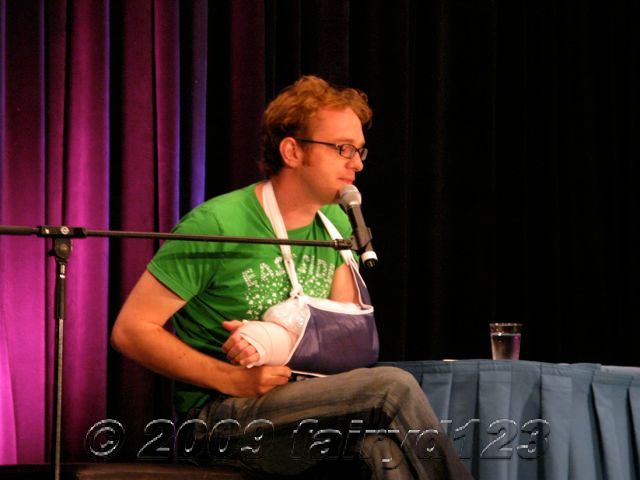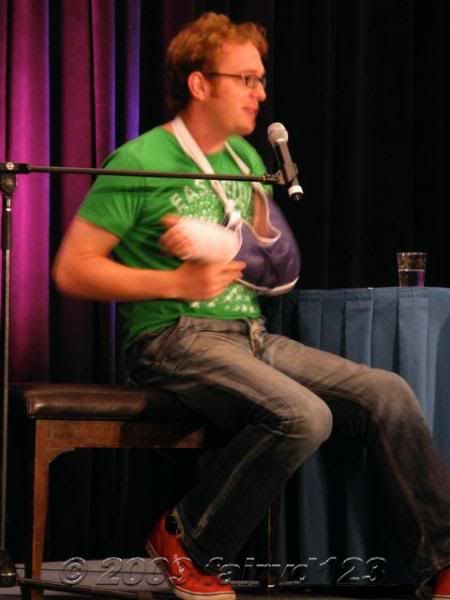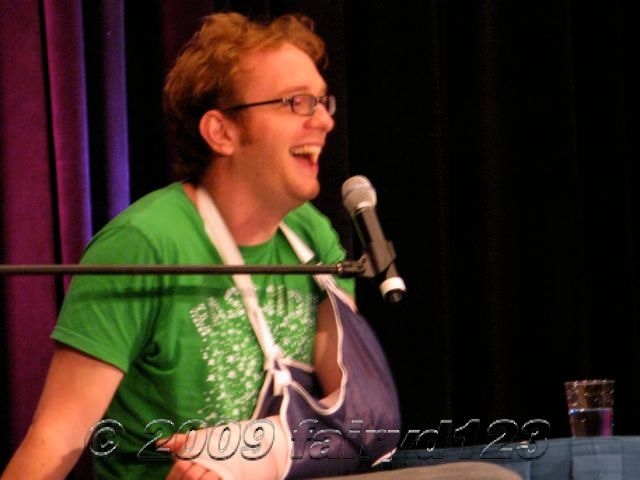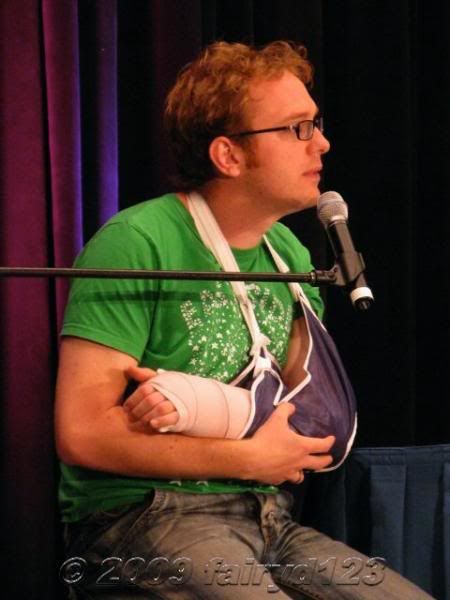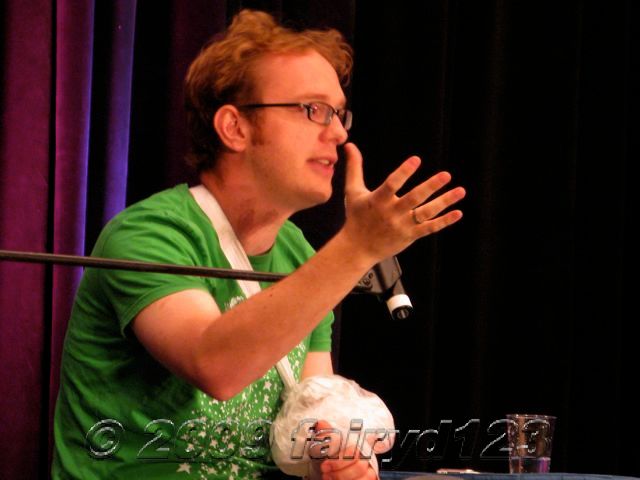 Tom checking his twitter (and if you're the one who tweeted him on the Saturday with "lol" and then a get well message - well he wasn't all that impressed!
Tom showing us the bike mark on his shoes which John Barrowman called the gayest shoes ever.